The Mature Student Application Process
The application process for mature learners can be completed in two ways: a direct application with your higher education provider of choice; or via an online application with The Universities and Colleges Admissions Service (UCAS). Below we outline the process for applying through both routes. 
As always, if you have questions, get in touch with our team using the form at the bottom of the page.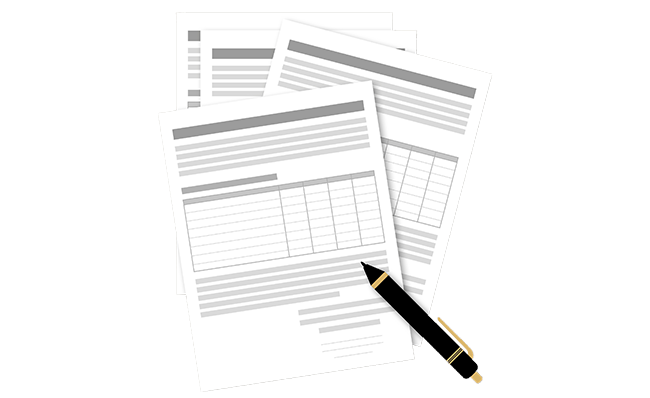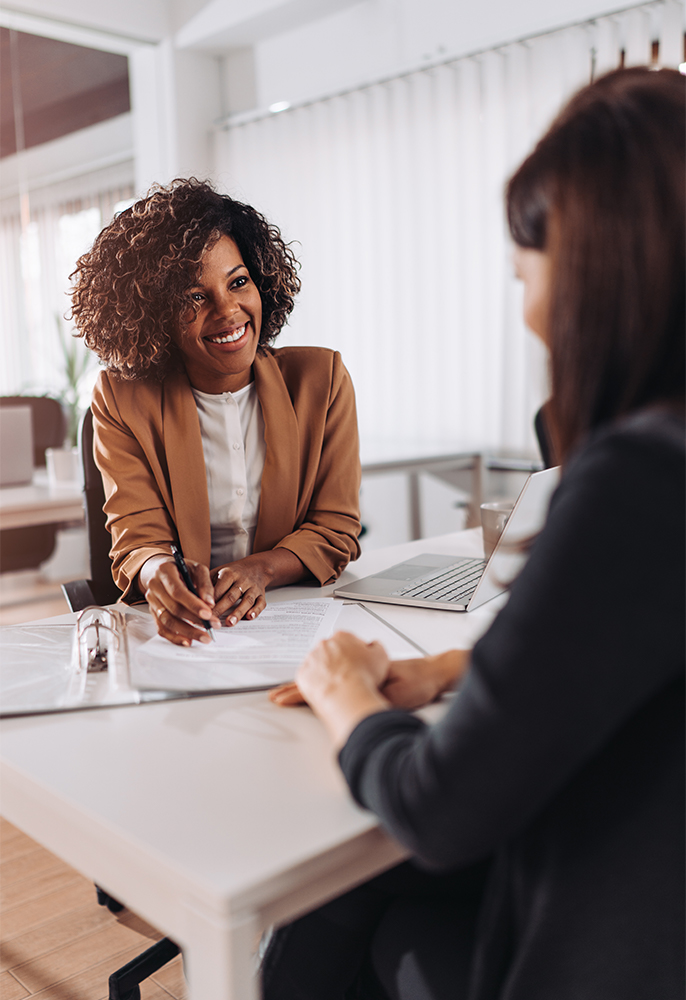 By far the easiest way to apply for an undergraduate course as an adult learner, direct applications give you the chance to speak directly with admissions teams and find out everything that's needed to enrol on your chosen course.
As with many HE providers, at UKCBC our course advisors offer one-to-one application support to our mature learners; this includes helping students decide which course fulfils their personal, professional, and academic goals, as well as outlining the criteria for entry (which is often extremely flexible for mature students) plus student finance. And unlike UCAS applications, the deadlines for direct applications are often much more flexible (and there are no administration fees to pay – £26.50 for UCAS).
 There's no limit to how many HE providers you can contact, which means you can discuss the entry requirements, start dates, and all the course details with as many colleges and universities as you like before enrolling (applying through UCAS limits your application to five course choices).
You'll also be able to establish early on if the college or university will accept you based on your work experience and/or past qualifications. And a conversation explaining your particular circumstances can go a long way; admissions teams often assess mature learners on a case-by-case basis, so even if you don't have the exact qualification/work experience for entry, they still will consider offering you a place. 
The standard application route for school leavers (under 21) into an undergraduate degree is through UCAS. Unsurprisingly, this route is designed for school leavers, with mature students essentially following the same process for a direct application with added administrative tasks (plus a fee).
The process is completed online and includes the following steps:
Register with UCAS

Fill in your personal details, add qualifications, and five course choices

Complete a personal statement about why you want to study, and why the HE provider should offer you a place

Add references and pay the application fee
Mature students often lack the qualification needed for standard entry on an undergraduate course and are, instead, advised by UCAS to contact the HE provider's admissions team directly to discuss if their application will be considered using any professional qualifications they might have, along with work experience. Students are then directed back to complete an application via UCAS.  
The reference stage (4) for a school-leaver application involves asking a teacher, careers advisor, or tutor to provide an assessment of your academic performance, career goals etc. Mature learners, however, must find an appropriate person to be their referee and ensure they complete the reference in time, along with ensuring the reference is written in the correct manner.
After paying the fee, you submit your application and wait to hear back.
2023/24 UCAS Application Deadline
UCAS applications have strict deadlines. Your application must be submitted by:
15 October 2022 for 2023 entry at 18:00 (UK time) – for most courses in medicine, veterinary medicine/science, and dentistry
25 January 2023 for 2023 entry at 18:00 (UK time) – for the majority of courses. (This is based on entry for a course beginning September 2023)
What Happens After Submitting the Application to UCAS?
You can log back into UCAS any time to check the status of your application. At some point, the HE providers you applied to will make 'decisions' – these can be an unconditional offer, a conditional offer; as the names suggest, an unconditional offer means you have a place, while a conditional offer means you have a place if you fulfil some criteria (obtain a minimum A-level grade, for example). You can make 'replies' to these offers which are a firm acceptance – a confirmation the course is your first choice, an insurance acceptance – a secondary choice if you don't fulfil the entry criteria, or a decline – if you've decided not to accept any offers.
If you decline all your offers, you can go through UCAS Extra straight away or Clearing later.
UCAS EXTRA
Extra is another chance for you to gain a place at university or college, and it runs between 25 February and 4 July. If you used all five of your choices on your original application and you're not holding an offer, you'll be able to add another choice using Extra.
Clearing
From 5 July – 18 October, through the UCAS platform, you can see and apply for courses that have spaces available.
You can use Clearing if you made a late application (after 30th June), you didn't receive any offers or didn't meet the criteria for your conditional offers or declined all offers you received.
The UCAS search tool will show which courses still have places available. UCAS advises those in clearing to contact the HE provider directly to get an idea of entry requirements and an informal offer over the phone. At this stage, you can 'Add a Clearing Choice to your UCAS application.
Got questions about applying for an undergraduate degree as a mature student? Contact our team using the form below and we'll get back to you with impartial advice and guidance regarding your choices.
Get in Touch!
Start your higher education journey today by getting in touch with our course advisors.